Australian tourist dies in New Zealand rafting accident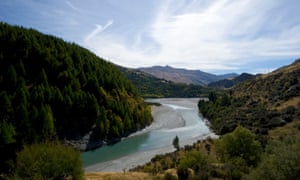 An Australian tourist has died in a rafting accident in New Zealand.
The man has been identified as a New South Wales police officer, Detective Senior Constable Joshua Paroci, 31.
The raft Paroci was on flipped, throwing six Australian tourists and their guide into the icy Shotover river on Saturday.
The Shotover, north of Queenstown on New Zealand's South Island, is a popular destination for rafting and bungee jumping.
Police were called to Skippers Canyon just after 4pm on Saturday.
Sign up to receive the top stories in Australia every day at noon
Queenstown Rafting and Challenge Rafting spokeswoman Tsehai Tiffin told Stuff.co.nz that staff followed rescue protocol in getting the tourists to the nearest bank.
Paroci lost his grip on the rescue rope as he was being towed to shore and was swept downriver through another set of rapids.
A kayaker brought Paroci to the shore but he became unresponsive and could not be revived by CPR or with a defibrillator.
One of the other Australians was taken to hospital and the rest returned home on Sunday.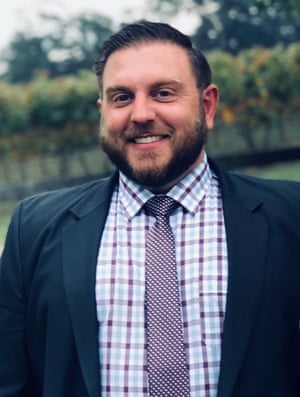 Flipping is not uncommon on rivers of grade 4-5, the classification for the Shotover, Tiffin told Stuff. Two other rafts on the river that day did not overturn, the company said.
Saturday was a clear and calm day in Queenstown and river conditions were considered medium to low flow at 16 cubic metres per second.
Paroci's body was taken to Invercargill for a post-mortem. New Zealand police and Maritime New Zealand have launched investigations into the accident.
Queenstown Rafting and Challenge Rafting have suspended all rafting operations until further notice.
Paroci is the second person to die on the river this year after a raft flipped in March, killing the rafting guide.
The Queenstown Rafting general manager, Luke Taylor, told the ABC he and his staff were devastated by the incident.
"Our hearts go out to our guests and the families of those involved in this," Taylor said. "Both our companies wish to offer the group our sincere condolences and ongoing support."
In a statement, NSW police said Paroci joined the force in 2008 and was a member of the state crime command's child abuse and sex crimes squad.
Paroci, whose wife is also a police officer, was described as "a tireless worker, dedicated to investigating some of the most heinous crimes against children" and finding justice for victims.
Tourists also died in rafting accidents on the Shotover in 2001 and 2008.
Find the Lowest Electricity Rates www.BidOnEnergy.org